Steps to install checkmk RAW Edition (FREE) on CentOS 7 running on VMware ESXi 6.7 Host
Preparation of CentOS 7
#Add Extra Packages for Enterprise Linux 7 (EPEL) Repository 
yum install epel-release -y
yum repolist 
#Update 
yum update
#Install open vm tools 
yum install -y open-vm-tools
ls /usr/bin/vmtoolsd 
#Disabled SELinux
vi /etc/sysconfig/selinux 
    SELINUX=disabled
#Disable Firewalld
systemctl disable firewalld
#Install NTP
yum install ntp -y
systemctl start ntpd
systemctl enable ntpd
#Install wget 
yum install wget -y
#Reboot the server
reboot 
Download and install CheckMK
cd /tmp
#It will take sometime to download depending on the Bandwidth
wget https://checkmk.com/support/1.6.0p7/check-mk-raw-1.6.0p7-el7-38.x86_64.rpm
yum install check-mk-raw-1.6.0p7-el7-38.x86_64.rpm
#Verify OMD is installed 
[root@checkmk tmp]# omd version
OMD - Open Monitoring Distribution Version 1.6.0p7.cre

Create a new site called checkmk (You can name it differently)
[root@checkmk tmp]# omd create checkmk
Adding /opt/omd/sites/checkmk/tmp to /etc/fstab.
Creating temporary filesystem /omd/sites/checkmk/tmp...OK
Restarting Apache...OK
Created new site checkmk with version 1.6.0p7.cre.

  The site can be started with omd start checkmk.
  The default web UI is available at http://checkmk.aventislab.com/checkmk/

  The admin user for the web applications is cmkadmin with password: K3vCkKSG
  (It can be changed with 'htpasswd -m ~/etc/htpasswd cmkadmin' as site user.
)
  Please do a su - checkmk for administration of this site.
Start the Server
[root@checkmk tmp]# omd start checkmk
Starting mkeventd...OK
Starting rrdcached...OK
Starting npcd...OK
Starting nagios...OK
Starting apache...OK
Initializing Crontab...OK
Login via http://10.10.10.220/checkmk with default admin : cmkadmin and password generated during "omd create checkmk"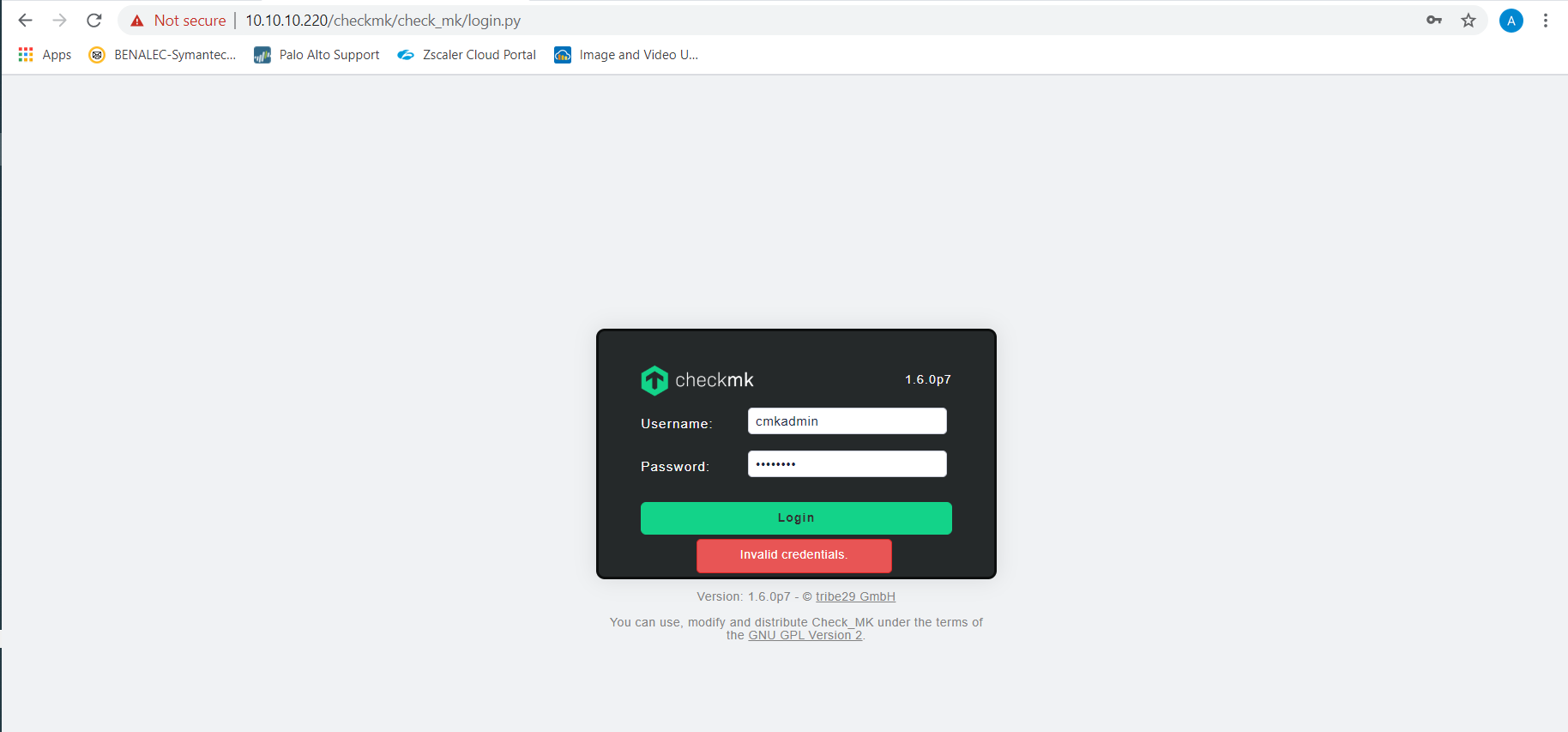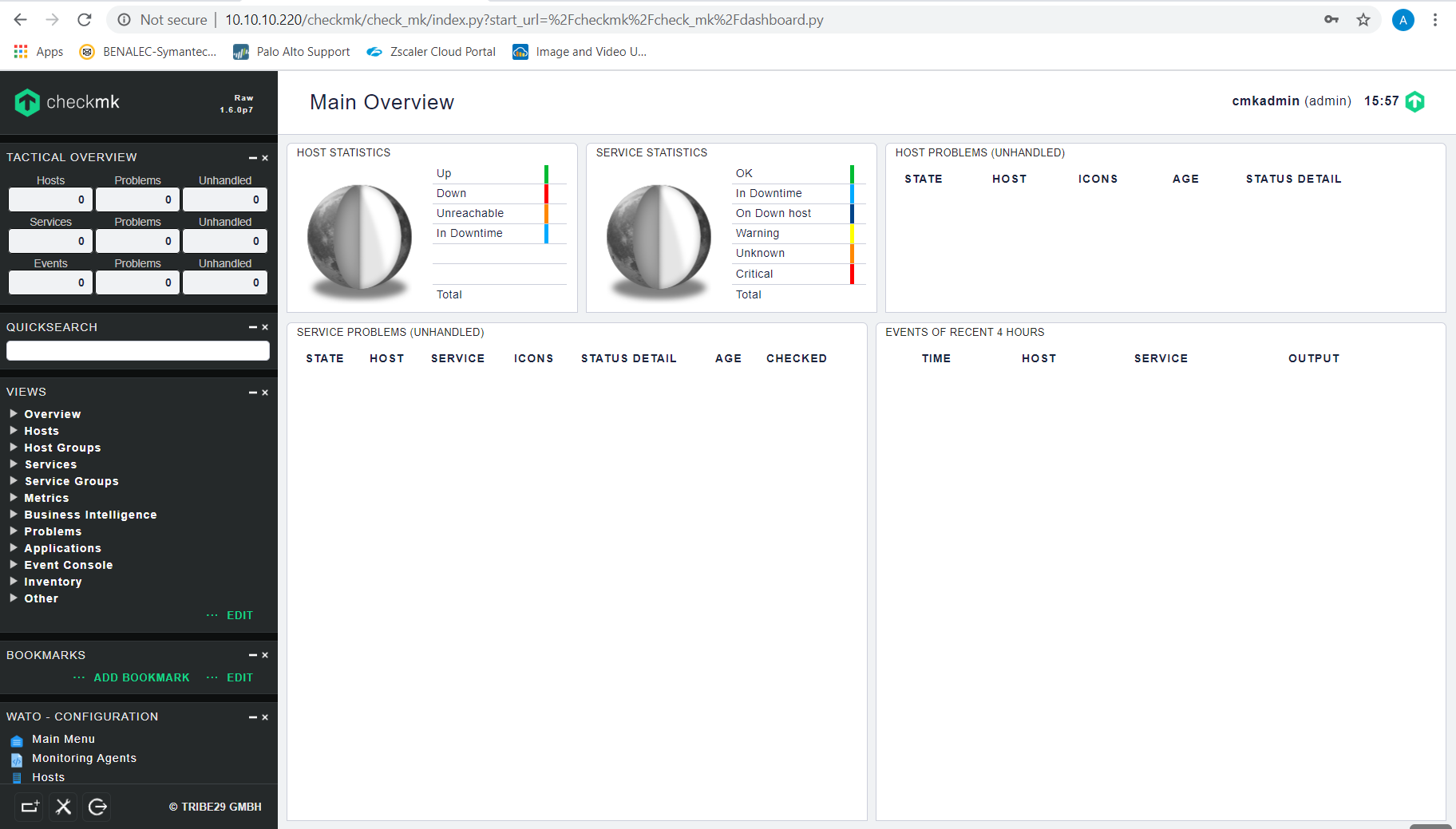 Post Installation Tasks
Change default password for cmkadmin
[root@checkmk tmp]# su - checkmk
OMD[checkmk]:~$ htpasswd -m ~/etc/htpasswd cmkadmin
New password:
Re-type new password:
Updating password for user cmkadmin
Change the default theme to Modem (Dark) – Optional